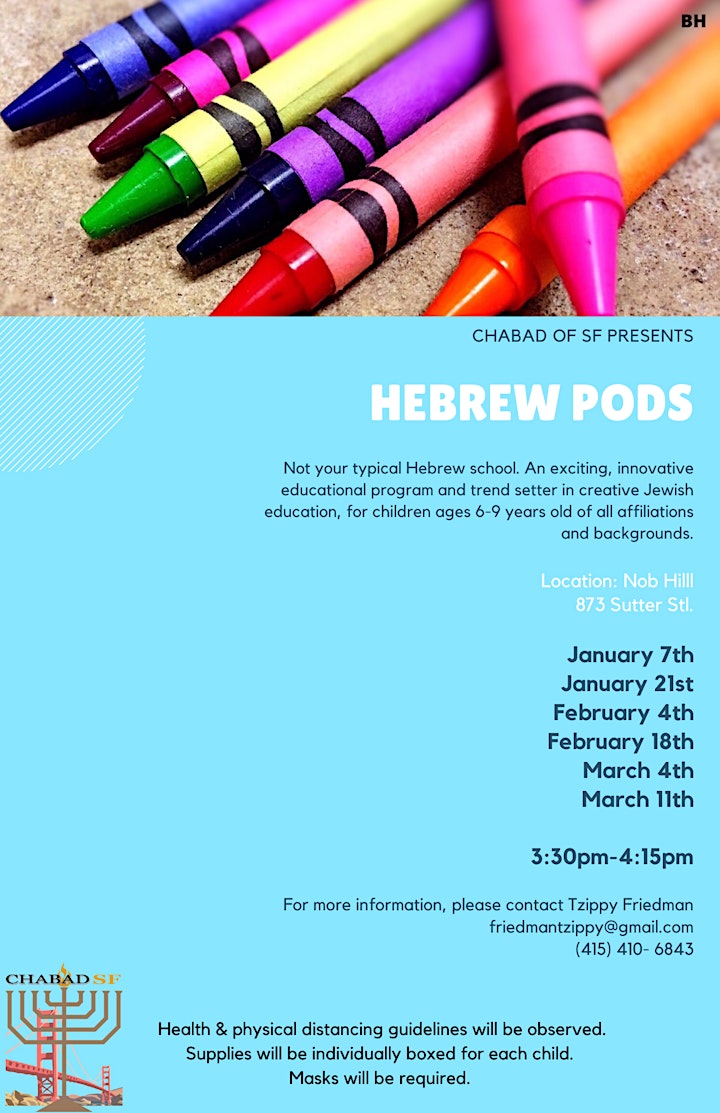 Learn it. Live it. Love it.
Not your typical Hebrew school!
SF Hebrew Pods is an innovative, educational program that is both engaging and relevant; a trend setter in creative Jewish education, for children ages 6-9 years old. Geared toward Jewish children of all affiliations and backgrounds.
Allow your child to foster their Jewish identity, create positive memories for years to come, and make friends for a lifetime! Through a hands-on approach, students will be empowered with Jewish values and explore their heritage, building a strong Jewish identity. A fun and exciting atmosphere featuring holiday events, biblical stories, and prayer.
Finally, a Hebrew school your child will LOVE!
Location: Nob Hill Backyard- 873 Sutter St.
Times: 3:30-4:15pm
Price: $30/Class
For more information, please contact Tzippy Friedman at [email protected] or (415) 410- 6843
Health and physical distancing guidelines will be observed.
Supplies will be individually boxed for each child
Masks will be required.