​ 
Enjoy nourishment for your body and soul 12-1pm every Wednesday. 
@  Xim inc 400 Beale St #103 (Entrance right off the street).
Email us to let us know you are attending. 
TALMUD CLUB
Every Wednesday
7:30pm - Schmooze & Cruise, with delicious baked goods by Frena Bakery and Cafe 
8:00pm - Talmud - Chavruta Detective

@ Chabad SF
496 Natoma St. (@6th St.)
Chavruta Detective:
Join a fast paced interactive learning experience, applying ancient Talmudic laws to a modern case. Study the text, discuss, debate, and see the power of Chavruta Study partners.
Challenge your wits to solve a real-life, historic case-study, deciphering original Talmudic texts for clues. 

The Case:
Sold at Sotheby's 
Priceless manuscripts belonging to a Jewish seminary in Berlin... lives are endangered to save them from Nazi destruction... for decades, the books vanish... until they mysteriously reappear on auction in NYC... to whom do they belong?  
 A unique Friday night experience for Young Jewish Professionals, 20s & 30s
Join SF's young adult community for our highly popular Monthly Shabbat Happy Hour. Meet local young Jewish professionals (20's & 30's). Social cocktail hour, open bar & hors d'oeuvres
-Mingle With fellow Young Professionals -Top Shelf Bar -Mystical Insights
Fri, March 22, 2019
6:00 PM – 9:00 PM PST 
6pm - Kabbalat Shabbat Services
7pm - Happy Hour, Open Bar
8pm - Shabbat Dinner
Calling all Super Heroes & Villains to unite for one MARVELous night in celebration of Purim!

Top Shelf Bar • Megilla • DJ • Hundreds of young & fun YJPs 

Attire: Super Hero / Villain / Black Tie
21+
LOCATION: COVO
WHEN: MAR 20
TIME: 7pm-11pm.
Megillah reading every hour on the hour!
EARLY BIRD TICKET: $25
Ticket price rises as event nears.

Wear your favoraite SuperHero costume, you know the deal. 

This is going to be one rad party—check ya later homeslice!
Co Sponsored by: Covo & SF RSJ Moishe House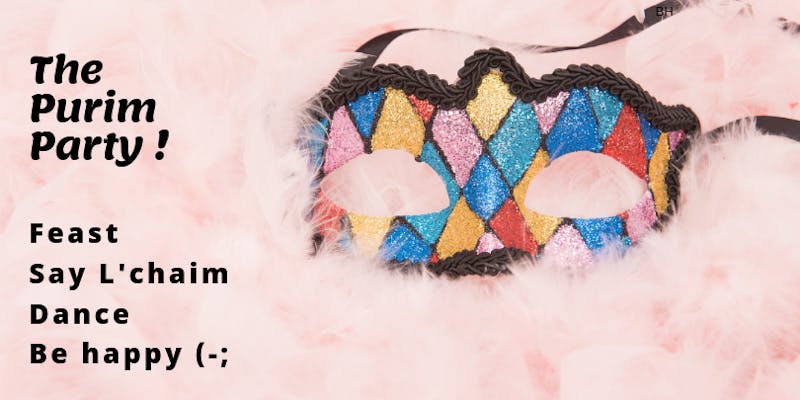 The Purim Party!
Thursday March 21st 4-10pm
Come celebrate Purim! Overflowing Feast by Epic Bites!  Wine and Lichaims! Bring your favorite costume! Magic and Comedy by "Magic Dan"!  Megilah reading every hour until 7pm!  Event is Free. RSVP highly recommended so we can plan accordingly. Click here to RSVP!
Co sponsorship available $500 $1000
@Chabad SF SOMA Shul 496 Natoma Street